Get Your Kids Interested in Dance, Music & Theatre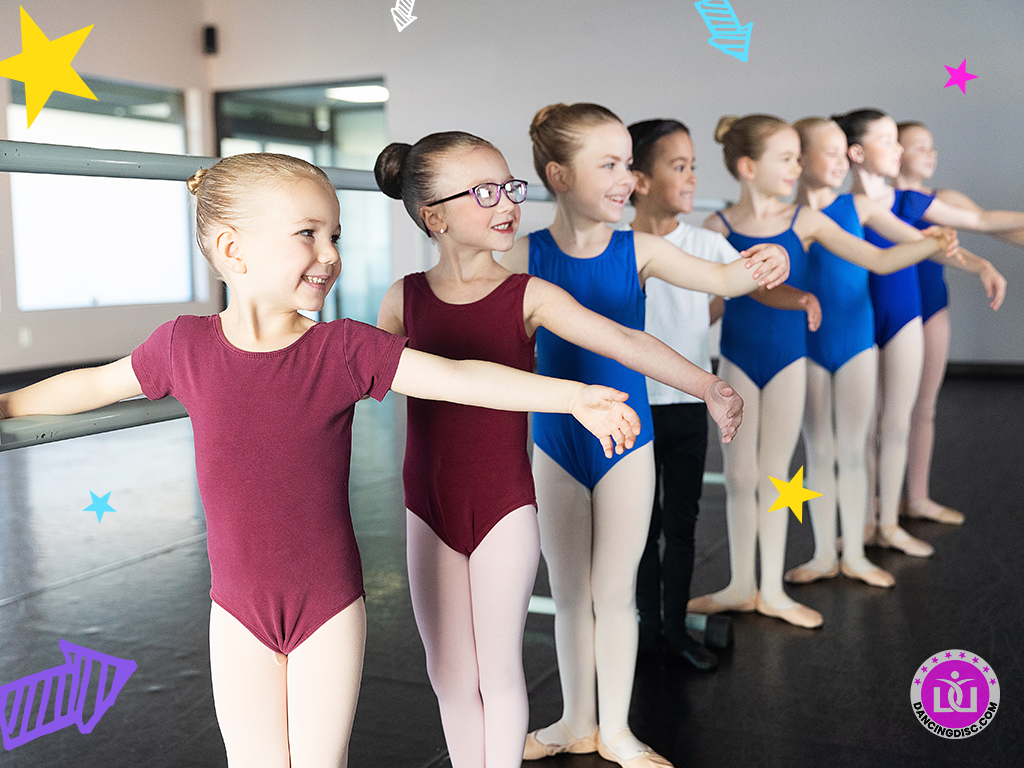 Whether you're a single parent, or your children have other activities in their schedule, it can be challenging to find ways for them to develop their creativity and passion for the arts. However, as with any hobby or interest, there are many kids who naturally gravitate toward these fields. If your child is one of them, you might feel a little jealous that they were born with such an affinity for dance, music and theatre. Fortunately, we live in an age where almost every child dreams of being a superhero or princess. The arts are no longer reserved just for the elite but readily available in almost every community — even if they don't appear to be at first glance. Below are ten ideas on how you can get your kids interested in dance, music and theatre.
★ Watch Dance & Music Videos Together
Shows like "So You Think You Can Dance", "America's Got Talent", "Britain's Got Talent" and "X Factor" all feature dancers, singers and acts from all walks of life that you can watch with your kids and talk about together. You can also watch music videos together and talk about their choreography and staging. You can even look up videos about how dancers train, or visit a music or dance studio and talk to the instructors there and see if they have any clips or trailers they can show you. These kinds of videos and events can help spark your child's interest in dance, music and theatre. If they have a favorite performer or act, it's even better because they'll have a real-life role model they can emulate.
★ Go to a Class or Coaching Session Together

Find out what arts courses are offered in your local community. If you live in a large city, you may find dozens of options. You can often find smaller towns and rural communities offer dance and music studios, or theatre groups staging plays. While dance and music are often combined into one class, theatre is usually taught separately — although you may find some studios that offer a variety of classes. Whatever you do, make sure to attend a class or coaching session with your child if you want to engage them in dance, music or theatre. You can explain that it's important for parents to be there to help their child get used to the new environment and the teacher. This will also give you a chance to observe their technique and make sure their instructor is reputable.
★ Enroll Your Child in an Art Course
Boost your child's creativity and help them develop their artistic skills while they're young by enrolling them in an art course. You can find art courses offered in every community, whether it's taught in a studio or in the classroom at school. If your child is not naturally gifted in the arts, don't worry. Art courses should be more than just a way to develop your child's creative abilities; they should also prepare them for a future career in the arts.
★ Go to Shows Together
Find out if there are any dance troupes, orchestras or theatre companies in your area. You can often find these events advertised on social media (although you may have to be an adult to sign up for them). If there are not any shows in your area, you could always try to reach out to a local dance, music or theatre company and ask if they're willing to help out your child's school. Some groups may be willing to come to a school and put on a show for the students.
★ Help Them Develop an Interest in Something More Specific
If your child is interested in dance, but you want them to focus on a specific style, find a teacher who specializes in that kind of dance. If they are interested in music, find out if there are any music schools or teachers in your area that focus on the instrument or genre they're interested in. If your child is interested in theatre, but they aren't sure what they want to focus on, you can help them develop an interest in something more specific. Visit the library and research famous theatre productions from the past and present. Watch movies and TV shows that feature famous actors and actresses.
★ Visit a Recruiting Event Together
If your child has decided that they want to pursue dance, music or theatre as a career, you can visit a recruiting event where they can interact with instructors and professionals in their field. You can find events to visit on your region's tourism website. These events are great because they'll give your child a chance to interact with people who are already working in the arts. They'll also have the opportunity to ask questions and learn more about the fields they're interested in. You can also visit these events to see what's available in your area and help your child decide where to focus their energy.
These tips will help you get your kids interested in dance, music and theatre. Keep in mind that these aren't activities you should force your child to participate in. They should only participate in something if they're genuinely interested in it. Still, there are many benefits to participating in dance, music and theatre, including greater self-esteem, improved social skills, better communication skills and an appreciation for the arts. With these activities readily available in almost every community, there's no excuse not to get your child interested in the arts.

---